Apple's latest iPhones certainly impress, with their more powerful processors and camera enhancements. But it's more than just hardware that defines Apple's smartphones — the iPhone experience is also greatly enhanced by the apps you can install on your device. It's not hard to find great lists of the best apps to load into your iPhone and iPad, if you want to load up on crowd favorites such as Facebook, Instagram or Spotify. But the App Store also includes a wealth of apps that might not have gotten any widespread accolades.
We searched through the App Store to bring you more hidden gems — apps that don't always get a lot of attention or headlines, but deliver great utility, interesting new features or fantastic experiences to your iPhone or iPad. Whether you're picking up one of the new iPhones or just want to freshen up your current model, give some of these overlooked iOS apps a try.
Drafts 5 (Free)
Agile Tortoise makes a mean note-taking and quickfire writing app with the aptly named Drafts, now in its fifth iteration. Fire Drafts up, and the app throws you a quick blank page with keyboard at the ready. New entries and notes get placed into an Inbox so you can tag and sort them later. Alternatively, you can use any of the dozens of useful quick actions and app integrations to turn your jotted-down text notes into documents, tweets, social media notes, emails or messages, while Inboxed notes can be tagged for sorting, flagged for importance, or archived. The text editor itself is highly customizable, allowing you to tweak everything from spacing to line heights and margins. A premium subscription lets you add and edit quick actions; it also adds themes and icons while introducing workspaces and other handy productivity features.
iTranslate Converse ($4.99/mo)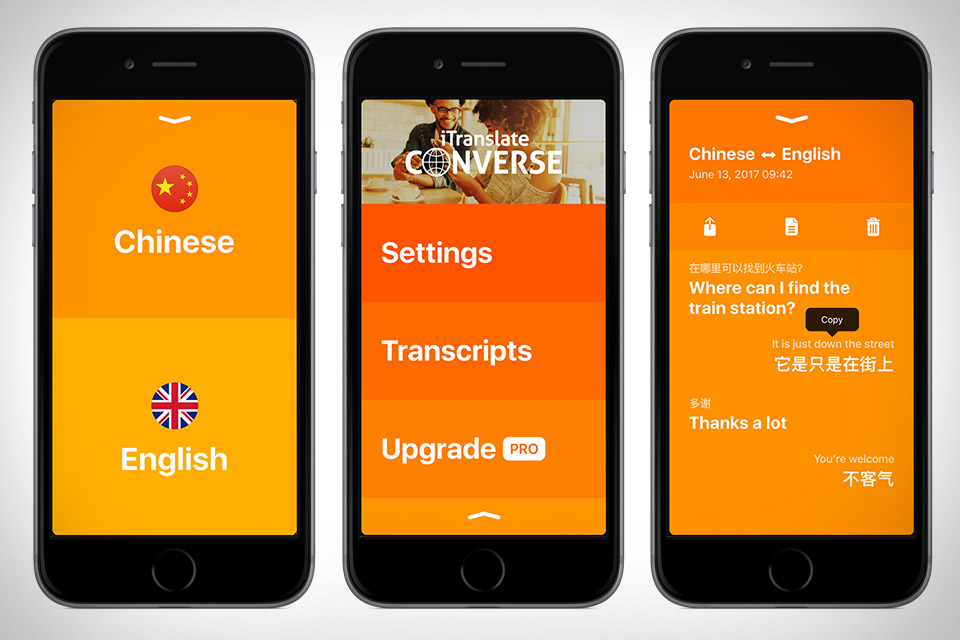 An Apple Design Awards winner, iTranslate Converse is a more nimble version of iTranslate's mobile app, focused entirely on two-way voice translation for 38 different languages, with automatic language detection. Speak into the phone mic, and the app quickly translates your speech into your selected language, complete with text and audio. Then, it's ready to listen for an answer and translate to the first language you used, and provide text transcripts. Converse's main virtue is its ease of use, with a simple interface and few extras to get in the way. The app subscriptions start at $4.99 per month, with a free 7-day trial.
Unfold (Free)
Unfold provides a clean and easy-to-use creative tool that focuses on creating slick and polished Instagram Stories-ready presentations. Download the app, and you'll get an arsenal of sleek and elegant templates that you can apply to your photos. It's a no-guff approach that focuses on the simple and stylish, eschewing the wacky for the elegant, with 25 free templates and fivefonts, applicable on photo and video presentations; even more are available as in-app purchases. 
Slowly (Free)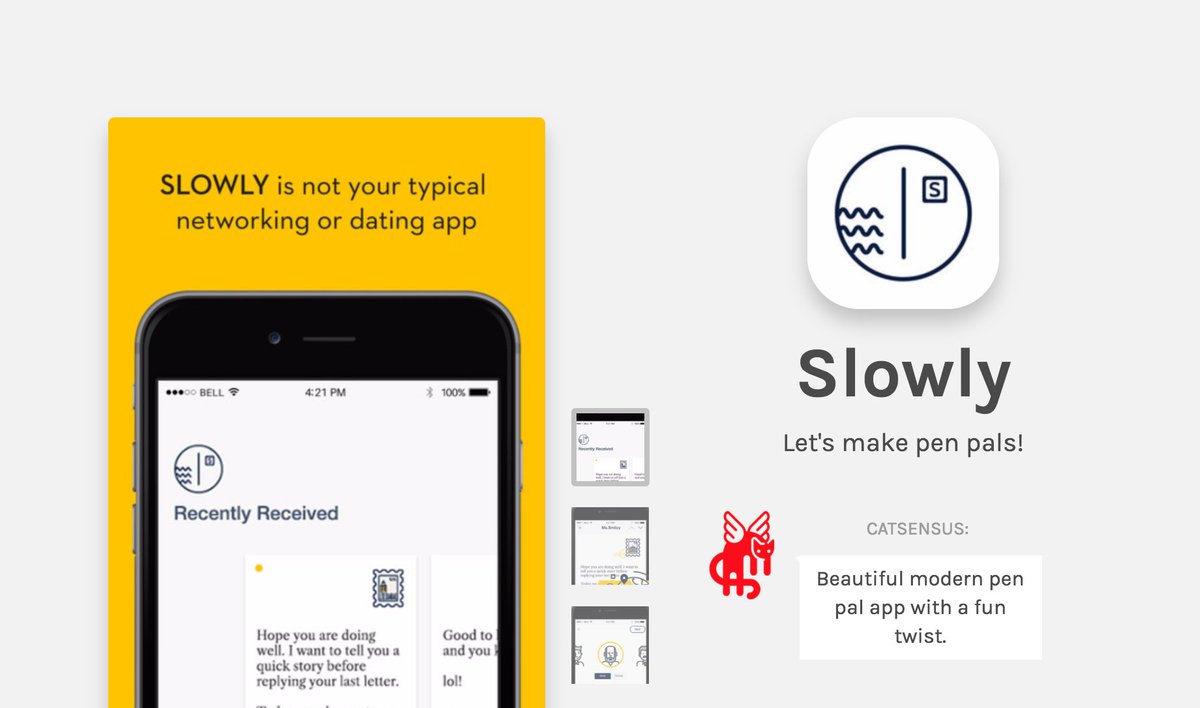 The old-fashioned pen-pal gets a modern take with Slowly, a social app that's intended for a slower, more deliberate messaging experience that might otherwise get lost in our modern age of instant gratification. Users set up a simple profile with an avatar, location and a list of interests; Slowly will then match you with users with similar interests. Unlike traditional messaging apps, Slowly adds a time delay element to your messages, encouraging longer-form writing at a more deliberate pace. In addition, the app has a stamp collection feature, with each message coming with stamps based on the sender's location, as well as special seasonal stamps or premium ones available as in-app purchases. You can also share a limited number of photos per day if your pen friend has agreed to receive them. 
Libby (Free)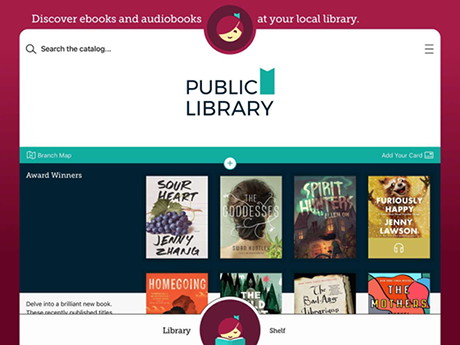 Why spend a ton of money on ebooks if your local library already has a digital media lending system? Libby is the latest incarnation of Overdrive's popular digital media management system, allowing users to borrow ebooks and audiobooks from participating libraries. Simply sign in with your library card and then you can browse your library's digital media collection, allowing you to search for titles, set holds, borrow ebooks and audiobooks with a tap, and return or extend a lend just as easily. You can preview books from the app, downloading borrowed titles or streaming them to your phone or tablet if you prefer to save space.
JustWatch (Free)
Online TV and movie streaming used to be simple: go to Netflix for almost everything. But as the online video streaming market becomes increasingly fragmented and producers and networks scramble for exclusives to make their own streaming service stand out, it can be a pain keeping track of where to go to watch a particular show or movie series. Enter JustWatch, a service that keeps track of the latest offerings from 37 different streaming services, showing you where and when to watch a particular TV show, covering big names like Netflix, Hulu, HBO Go, and Amazon Prime Video. You can search for a particular series or browse through what's new. The app also offers latest movie trailers and showtimes, complete with one-click Fandango bookings for your local cinema.
Tunity (Free)
Can't hear the TV at a noisy sports bar? Or maybe you want to listen without disturbing anyone else. Tunity is a neat app that lets you stream live TV audio straight to your headphones through your mobile device. Simply bring up your iPhone to scan the TV, and Tunity will stream audio through your phone to your headphones or Bluetooth speakers.